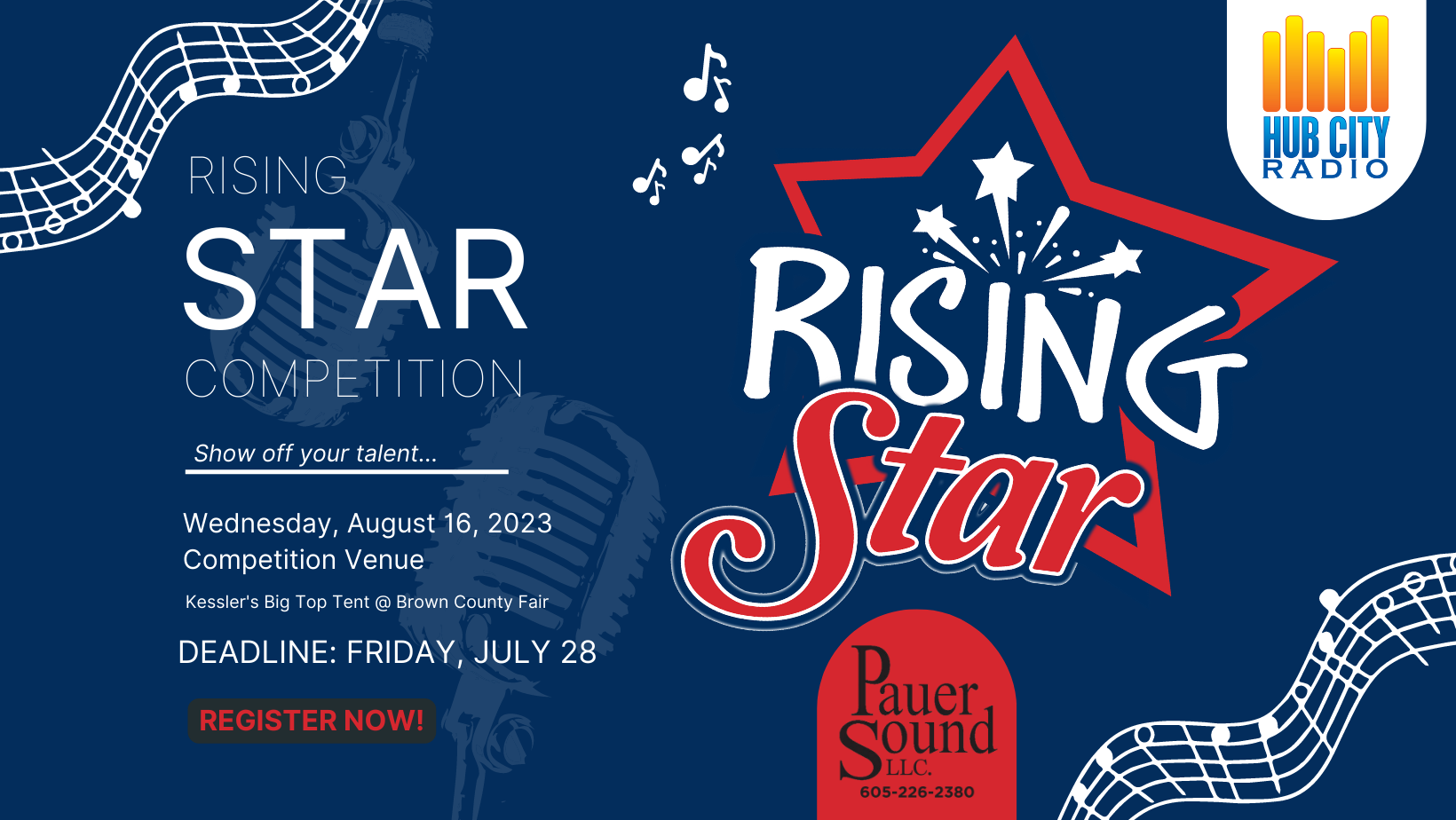 Rising Star Competition from Hub City Radio & Pauer Sound LLC
Competition: Wednesday, August 16th at 5PM in the Kessler's Big Top Tent
A talent show opens to all ages. Show off your acting, dancing, humor, musical, stacking cups talent, or whatever you've got. Prizes totaling to $1,850 will be awarded to adult and youth categories.
Videos and form must be submitted in advance via Dropbox (https://www.dropbox.com/request/qOjVzKnGm4PD5fcyYdH5) CLICK HERE FOR BCF Rising Star Entry Form 2023
Registration deadline is July 28th, 2023.