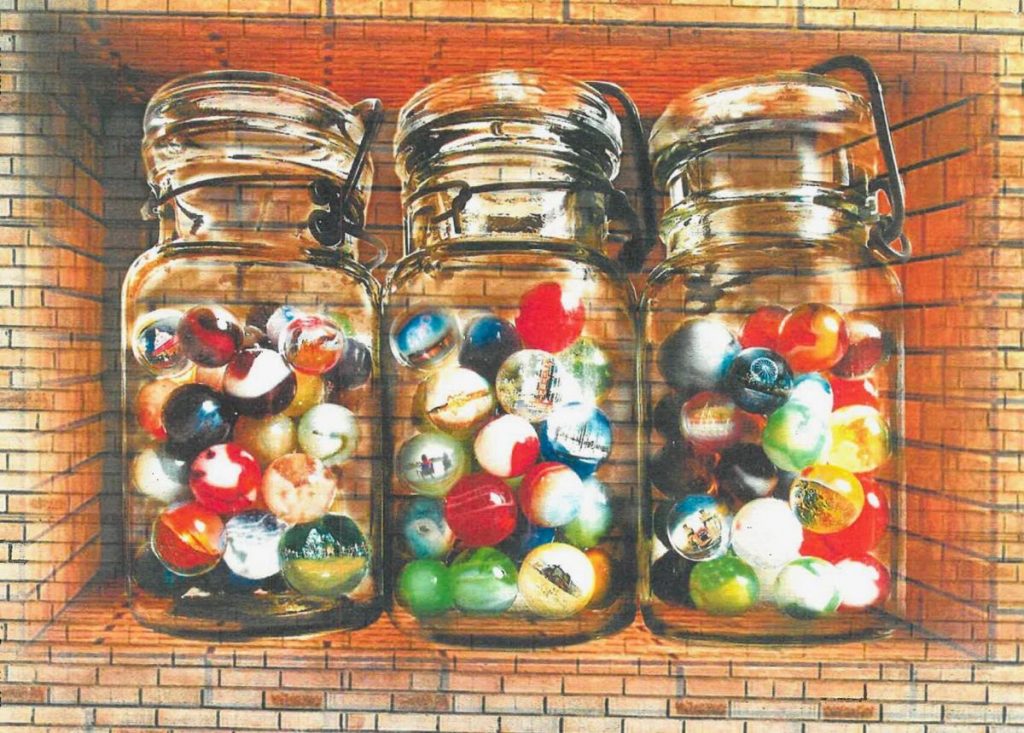 (Photo courtesy of Aberdeen American News)
ABERDEEN, S.D.(Elia Sand, esand@aberdeennews.com)-Aberdeen city officials approved the placement of a new mural in downtown Aberdeen.
The mural will be painted off site with the finished product installed on the north side of 605 S. Main St. That building, formerly occupied by Anchors of Faith, is now home to the Aberdeen Area Convention and Visitors Bureau.
This building was recently renovated and expanded as part of the Malchow Plaza development, a $2.5 million project announced last year by the Aberdeen Development Corp. The additional space will include a new retail area along with offices for Aberdeen Development Corp. and Dakota Broadcasting.
According to the city agenda packet, the mural will be painted by Nick and Nicole Fischer. From a distance it will depict three jars of marbles. Those who take a closer look will notice tiny illustrations in the reflection of the marbles depicting scenes specific to Aberdeen.
City zoning regulations require approval from both the planning commission and the Aberdeen City Council for the placement of murals, which are considered "super graphics." Planning and Zoning Director Brett Bill said the mural cannot be an advertisement.