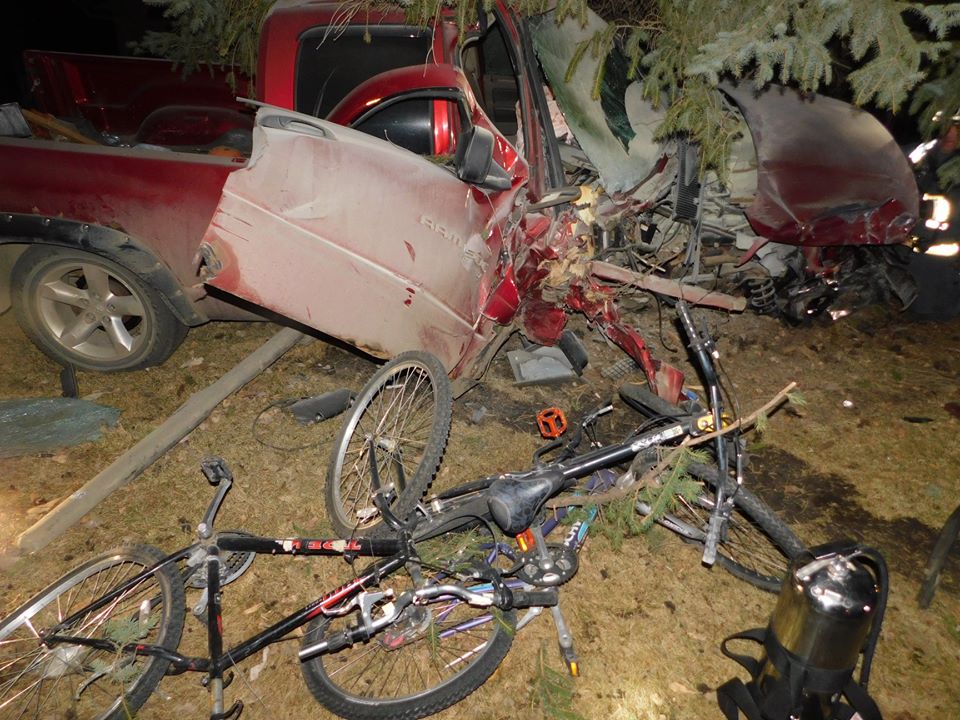 ABERDEEN, S.D. (APD Facebook Post) – An officer was monitoring traffic in the 1200 block of 8th Avenue NE last night at 10:47 p.m. when he observed a vehicle traveling at 56 mph in a 25 mph zone.
As the officer attempted to stop the vehicle, it fled northbound on Harrison Street. The suspect vehicle struck a tree near 18th and N Harrison Street where it came to rest.
Once the officer removed and secured the driver (sole occupant) he retrieved a fire extinguisher to suppress a fire which had started in the engine compartment.
The driver was transported by ambulance to Avera St. Lukes where he was treated and released back to APD custody for minor hand injuries.
John Craig Edwards, age 25 of Aberdeen, was charged with DUI 4th, eluding a law enforcement officer, reckless driving, and driving under suspension.
Please be sure to report any careless or reckless driving that you observe.