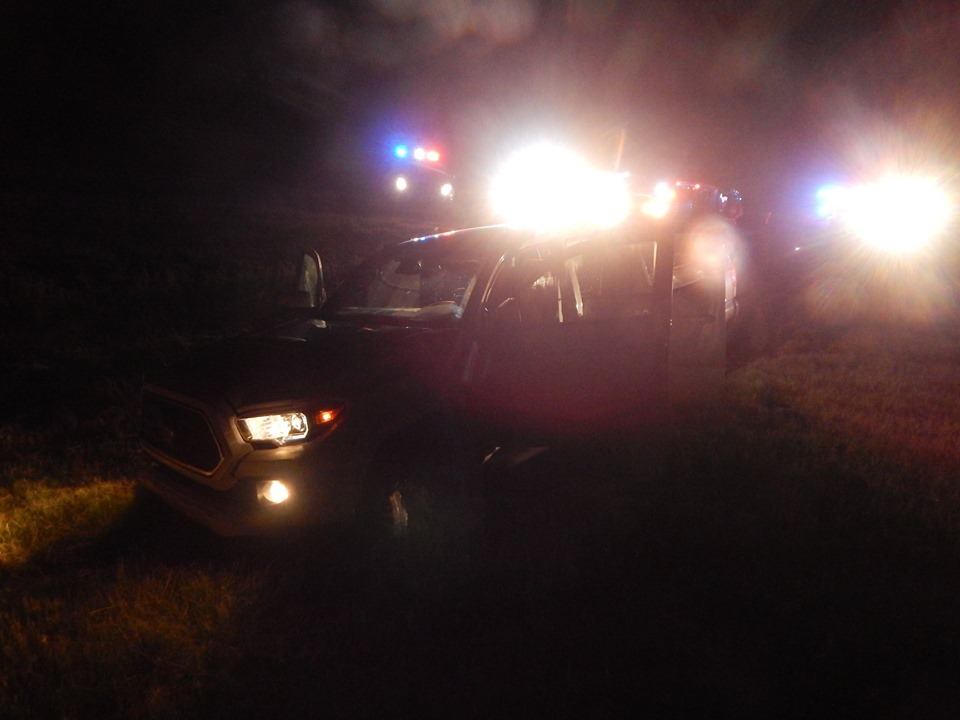 ABERDEEN, S.D. (HubCityRadio.com) – A Kansas man was arrested following a high-speed chase through Aberdeen in the early morning hours of Thursday, June 20.
Eric Duven, Captain with the Aberdeen Police Department, said that the chase started about 1:55 a.m. on north Highway 281. A driver in a Toyota Tacoma led officers on a pursuit that ended up east of Groton.
Duven said that speeds reached 75 miles per hour during the chase.
Officers used pepper spray to get the driver to exit the vehicle.
Duven said that officers found drugs and a variety of weapons in a search of the vehicle.
The list includes the following:
Savage 270 Win Short Mag Bolt, silver and black with scope
Savage 17 HMR bolt rifle, silver and black with scope
Marlin 22 Lever rifle, black and brown with scope
Ruger 357 Mag revolver, silver and black, black holster
Ruger 22 Bearcat Revolver, black and brown, black holster
Western Field 16-gauge pump shotgun
If you are missing any guns which match the descriptions above, please call dispatch at 626-7911 and ask to meet with an officer.
Duven said a 31-year-old man was taken into custody and faces multiple charges.
The Aberdeen Police Department wants to thank our brothers and sisters at the Brown County Sheriff's Office and the Groton Police Department for their integral assistance.