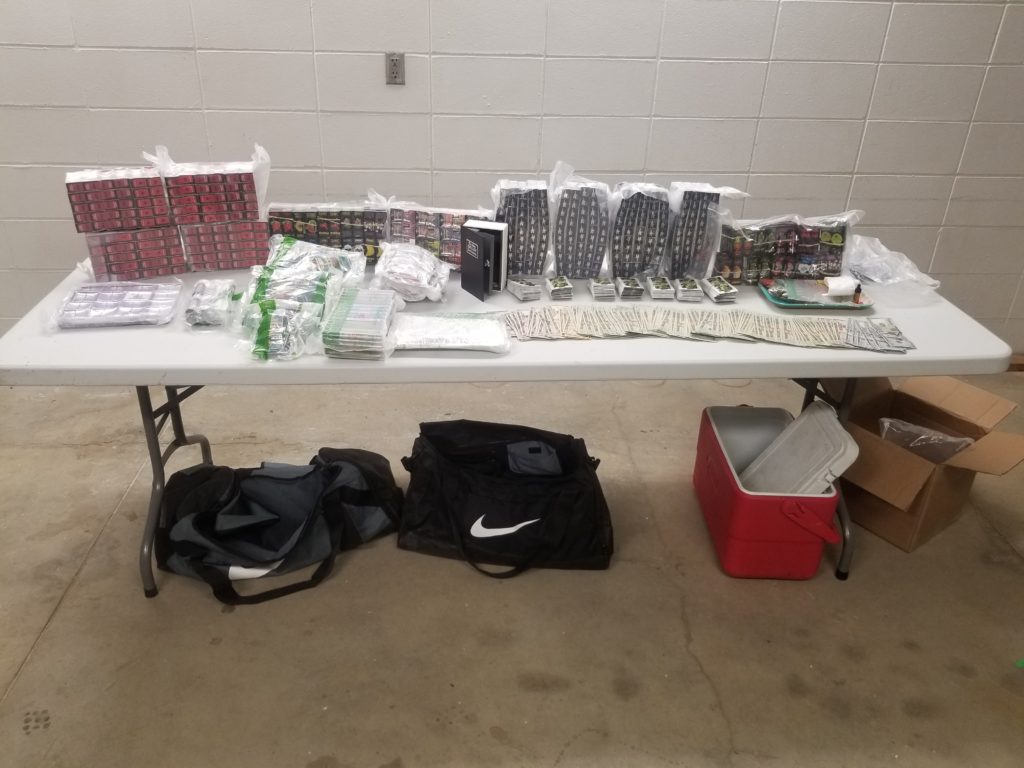 WATERTOWN, S.D. (KXLG) – An anonymous tip on the Sheriff's Office Tip Line led investigators to the arrest of a juvenile on April 18, at approximately 2:37 p.m. A combined effort was put forth between the Codington County Sheriff's Office and the Watertown Police Department which resulted in 9 pounds of Marijuana Wax, a substantial amount of LSD, 585 THC vaping cartridges, 229 THC edibles, and $3,233 in cash to be seized. The team conducted a search of a residence in the 1000 block of 3rd St NE in Watertown where the items were located. The drugs were calculated to have a street value of just over $211,000.
Sheriff Howell Reported "Both agencies have pronounced their strong stance against drugs in the community and this seizure is one that both agencies are proud to have removed from the streets."
Charges for the juvenile include Distribution/Manufacture Controlled Drug or Substance, Distribution/Possession in a Drug Free Zone, Possession controlled substance, Possession of Marijuana 2 oz or less, Possession or use Drug Paraphernalia.