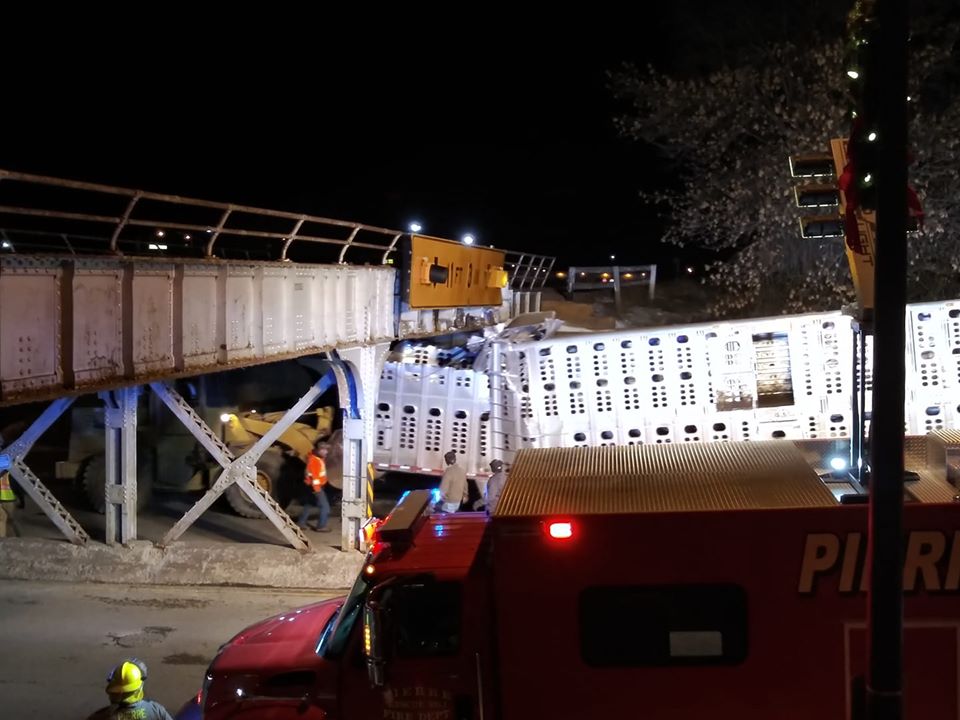 PIERRE, S.D. (KCCR) – A Kansas truck driver challenged the Pierre railroad viaduct and lost Monday night. Pierre Police Captain Bryan Walz says 59 year-old Rex Birney of Dighton, Kansas was hauling a cattle trailer south through Pierre on Euclid Avenue when he attempted to pass under the 11-foot three-inch clearance that has been the bane of truck drivers for many years.  Birney's trailer was loaded with livestock at the time.
A second trailer was backed up to the rear of Birney's trailer to off load Birney's cargo. The trailer was removed from under the bridge with a front-end loader pushing the trailer out from under the rail passage. The trailer buckled just behind the tractor's rear wheels causing approximately $45,000 in damage to the trailer.
Walz says none of the cattle were lost in the incident. Birney was not cited for a truck route violation and Walz does not know how many cattle were on the trailer. Dighton, Kansas is approximately 71 miles northwest of Dodge City, Kansas in the west central part of the state.