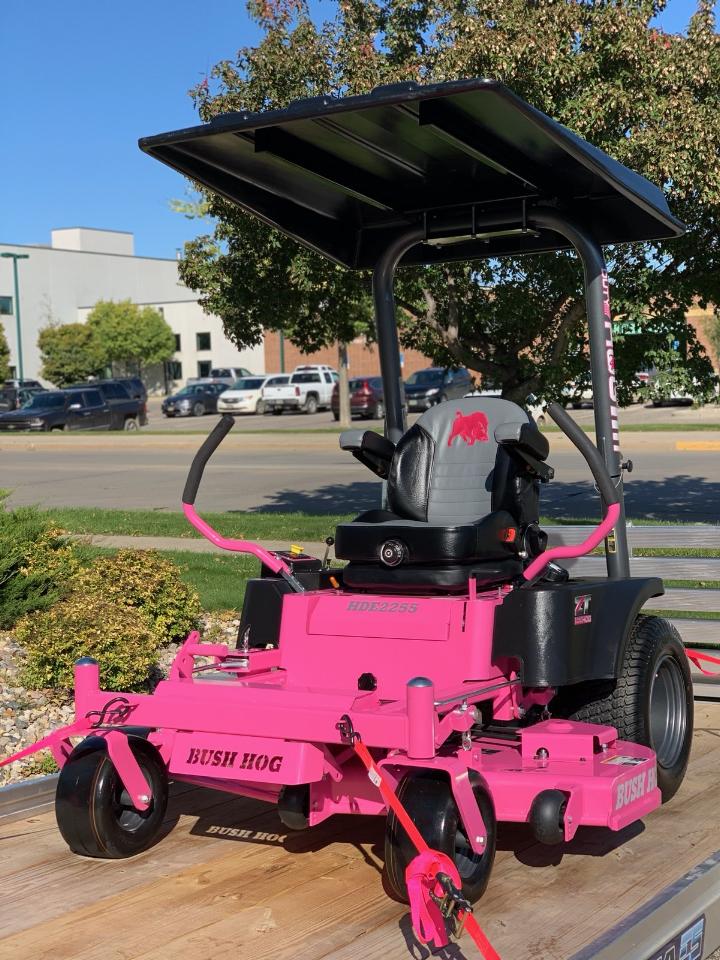 ABERDEEN, S.D. (Press Release) – The Avera St. Luke's Foundation has teamed up with Northside Implement of Webster, Bush Hog Mowers and Hub City Radio to give away a pink Bush Hog zero turn mower, valued at nearly $8,000.
The raffle is part of the Foundation's Pink Month, during which it organizes or joins several area fundraisers that will benefit cancer needs and patients throughout the region.
This year, the impact and funds raised will go to the Avera St Luke's Foundation's mission to:
 Purchase a Reclining Hydraulic Mammography Chair, which will make the process of getting mammograms a comfortable experience for everyone.
Continue support of Avera St. Luke's 3D Mammogram voucher program
And for the needs of patients in the northeast region of South Dakota.
The mower, donated by Northside Implement in Webster, will be located events around the region this fall with a banner explaining how to purchase tickets. Tickets — $10 each, six for $50 or 13 for $100 — can also be purchased by calling 622-5887.
Ticket sales will officially begin Oct. 17 at Sodak Sports, 850 U.S. Highway 281. Mow Down Cancer will run through June 2020 when one lucky raffle ticket holder will take home the new, pink zero turn lawn mower. The winner will be drawn at the first downtown summer concert in Aberdeen.
For more information on events or to enlist an event in the Foundation's Fight Against Breast Cancer, contact the Avera St. Luke's Foundation at 605-622-5887 or visit www.avera.org/support/st-lukes-foundation.