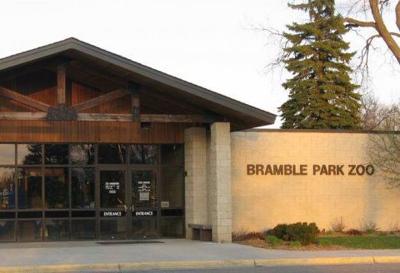 WATERTOWN, S.D. (KXLG) – The Bramble Park Zoo received exciting news Monday night at the Watertown City Council Meeting. It was announced that an anonymous donor has agreed to make a $1 million donation to the Bramble Park Zoo, which will now allow them to move forward with the building of an animal care facility. The City was informed last year that in order to maintain their Association of Zoo's and Aquariums (AZA) accreditation they would need to show progress on building an animal care facility, something the zoo does not currently have.
During an interview with KXLG News last October, Zoo Director Dan Miller said he was concerned that without the accreditation the zoo would face eventual loss of many of it's bigger animals including the bears and tigers.
Park and Recreation Director Terry Kelly says that he was really worried about how the city was going to be able to fund the animal care building.
The remaining funds needed for the project will come from Capital Improvement Funds. All total the building is estimated to cost around $1.5 million.
Kelly says that one of the requests that the donor has made is that the building be built as soon as possible, for sure this year. Kelly says that he hopes to be able to break ground in May with a Spring of 2021 opening.
Another concern listed in the AZA report was the lack of staffing at the zoo. The Lake Area Zoological Society donated $90,000 to fund one zoo-keeper position and now the Watertown Community Foundation has stepped in to donate another $90,000 to fund a second zookeeper position.
Watertown City Council President Glen Vilhauer thanked those involved in working on this project.
Podcast: Play in new window | Download