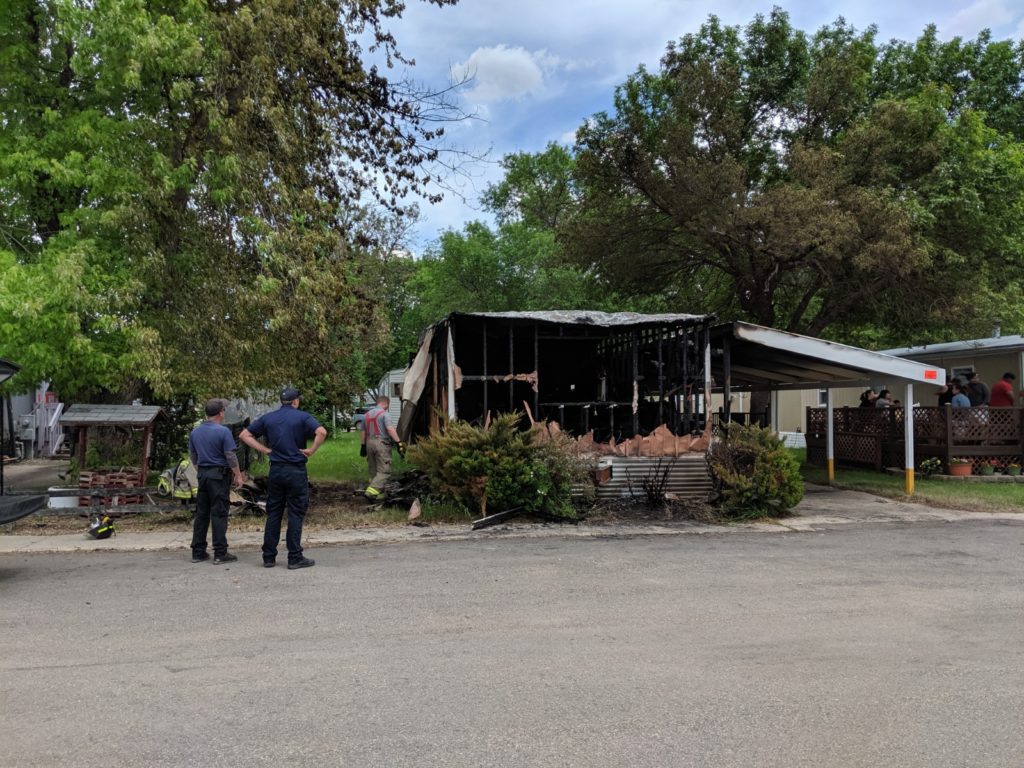 ABERDEEN, S.D. (HubCityRadio.com) – A brother went into a burning mobile home and rescued his little sister Tuesday morning at Park Village.
A fire broke out around 8 a.m. and was noticed by a highway patrol officer, who happened to be passing by on Highway 281. Stacy Vrchota, Battalion Chief with Aberdeen Fire and Rescue, explained the details.
The parents had already left for work. The children's ages are 14, 12 and 1 1/2. The 14-year-old went back into the trailer and rescued his 1 1/2-year-old sister.
No injuries were reported. Vrchota said the children were transported to a local hospital to get checked out.
He said that the cause of the fire remains under investigation.
Vrchota said the home suffered heavy damage and is uninhabitable.
No other structures were damaged.