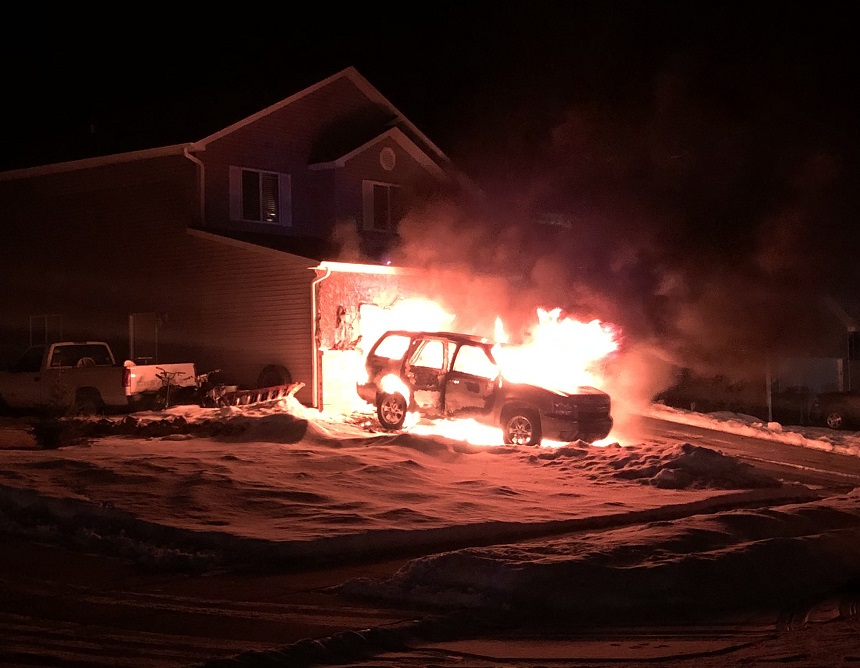 PIEDMONT, S.D. (KBHB) – Fire crews in the Piedmont area responded to a vehicle fire Monday night.
The fire was located on Telluride Street.
Rapid City Fire tweeted it had sent Truck 3 to the incident to assist Piedmont crews in putting the fire out.
The fire was threatening the structure when authorities arrived. The fire ended up destroying two vehicles parked outside. The fire also damaged the front portion of the home's garage. 
No injuries have been reported.
Cause of the fire was under investigation.