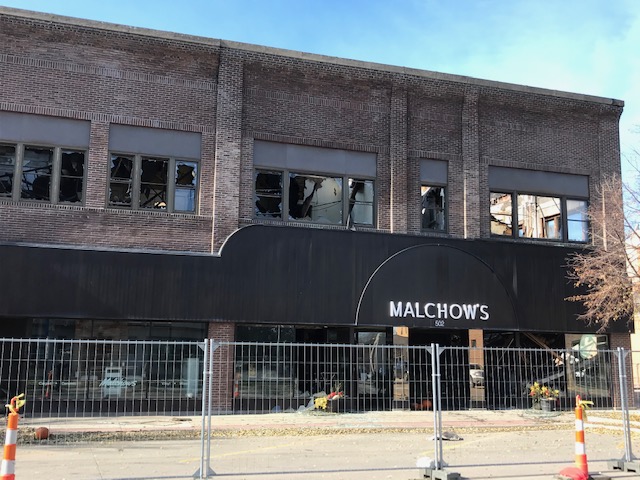 ABERDEEN, S.D. (HubCityRadio.com) – The cause of last month's fire that destroyed the building that housed Malchow's Home Furnishings on Main St. has been determined.
The blaze, which occurred on Saturday, Oct. 19, started from a home-made vanity-lit mirror that fell on the floor, according to Randy Meister, Fire Chief with Aberdeen Fire and Rescue.
Meister said that a light of that type starting a fire is extremely uncommon.
Meister said a person originally noticed an odor, but dismissed it as burnt food.
The fire was eventually reported when smoke alarms went off.
There were no injuries as a result of the fire. Meister said the situation could have been much worse, because there were people working in the building while the fire was in progress.
The gutted out building will be demolished. Malchow's had been in business at the same location since 1945. Malchow's has since opened an office on N. Main St. and continues to serve its customers.