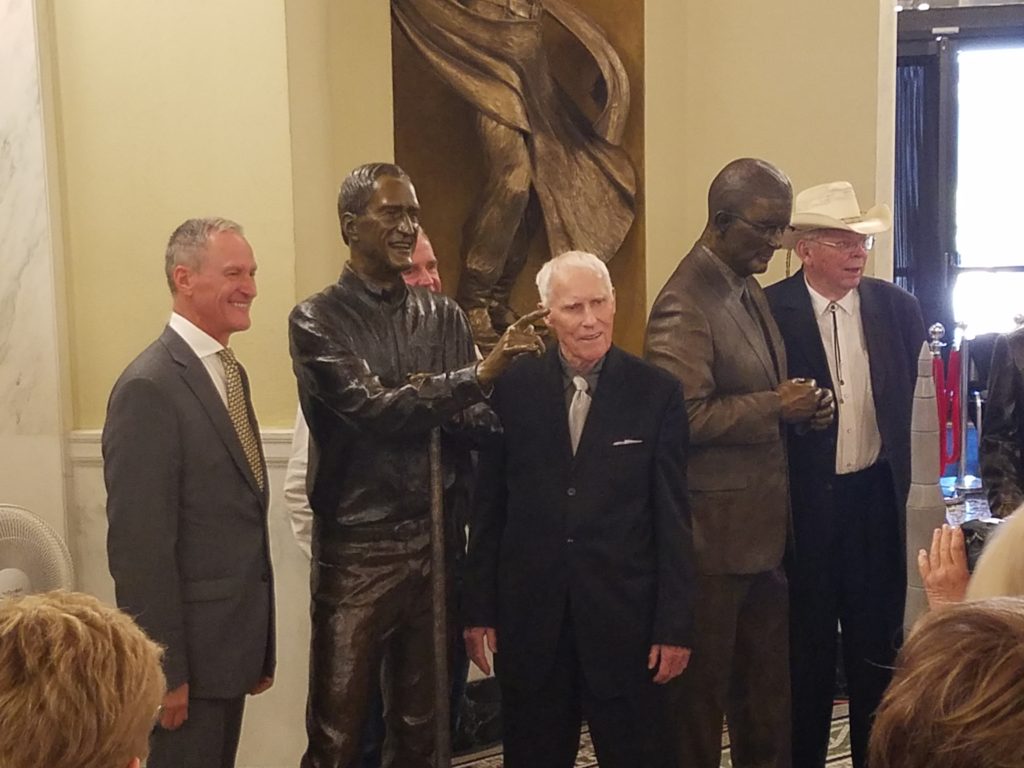 PIERRE, S.D. (KCCR) – Former Governor Dennis Daugaard returned to his former work place last Friday to see the unveiling of his statue that joins others of former South Dakota Governors that are speckled across Pierre on the Trail of Governors. Daugaard joked that his statue joined the elite group too soon.
Sculptor James Maher fashioned the likeness of Daugaard holding a shovel, representing his hard work ethic, gripping a penny in a nod to his fiscal responsibility and making the American Sign Language sign for the phrase "I love you."
Daugaard became emotional at times during the presentation in the Capitol Rotunda, which surprised him.
Many of Daugaard's Cabinet were in attendance Friday along with the 32d Governor's children and grandchildren.  Joining Daugaard in the 2019 Trail of Governor's class were 5th Governor Samuel Elrod and 22nd Governor Archie Gubbrud.