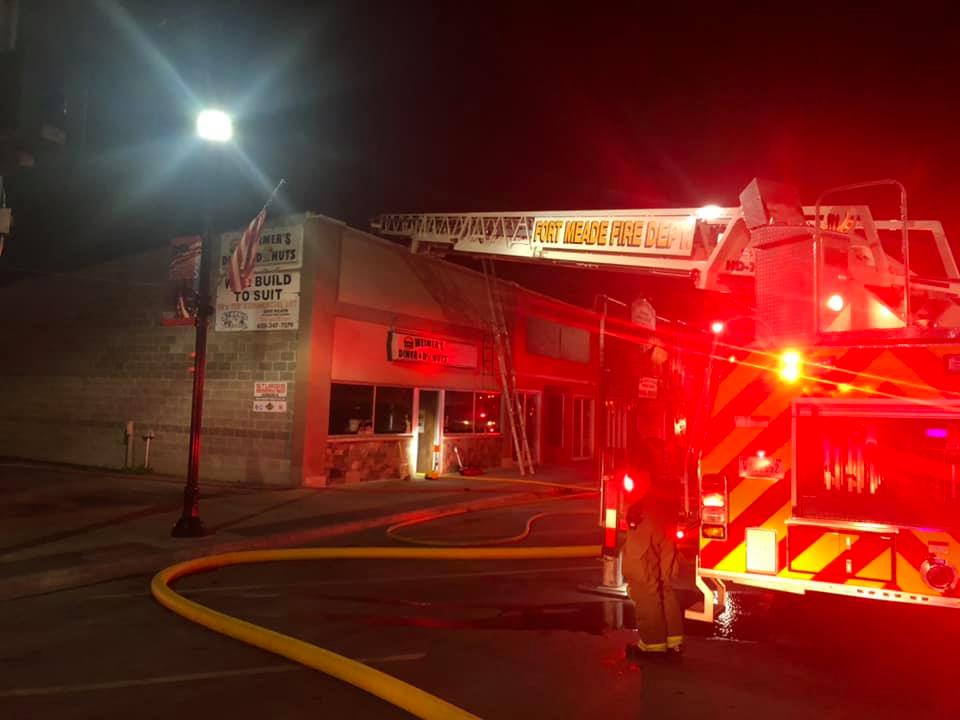 STURGIS, S.D. (KBHB) – Firefighters from Sturgis, Whitewood and Fort Meade responded to a structure fire on Main Street Sturgis early Wednesday morning.
According to Sturgis Fire Chief Scott Lensegrav, the call came in at approximately 2:24 a.m.
He says the fire caused significant interior damage to Weimers Diner and Donuts at 1120 Main Street, before brought under control.
No injuries were reported as a result of the fire.
He says the cause of the fire is under investigation and the state fire marshal was on site Wednesday morning. Meade County Emergency Management had posted on Facebook that a possible AC unit may have manlfunctioned, but Lensegrav says it appears the fire started somewhere inside.
Other responders included Sturgis E.M.S., Sturgis Police Department, and Meade County Emergency Management.