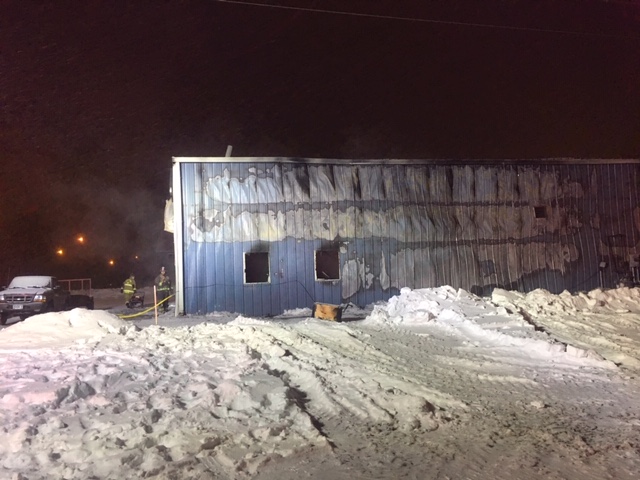 WATERTOWN, S.D. (KXLG) – Watertown Fire Rescue was called out to a structure fire shortly after 2 a.m. this morning in the 1500 block of South Highway 81.
According to Watertown Battalion Chief Tyler McElhaney, the owner of Four Seasons Small Engine Repair, who lives next door to the business, looked outside and saw the business on fire and called 911.
McElhaney says the east half of the building was fully engulfed when firefighters arrived.
McElhaney says the cause of the fire is unknown at this time…..
McElhaney says that nobody was inside the building at the time of the fire and there were no injuries.
Podcast: Play in new window | Download