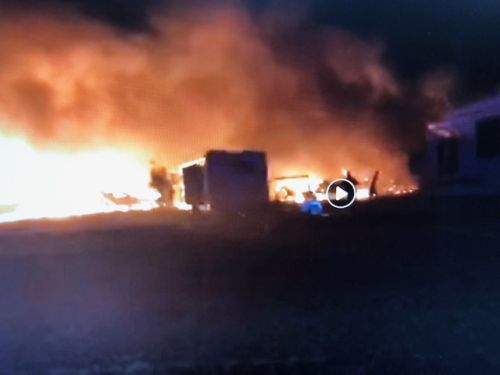 LAKE POINSETT, S.D. (KWAT) — A very busy night at Lake Poinsett Estates Campground as area firefighters fought a large fire there.
It happened around 2:15 this morning, shortly after severe storms rolled through that area.
Dave Schafer, Hamlin County's emergency management director, talked about the fire.
He says it was a fast-moving fire, fueled by strong winds.
Schafer says severe storms were in the area right before the fire started, but he's not sure if it was weather-related.
He says there was one dog that perished in the fire.