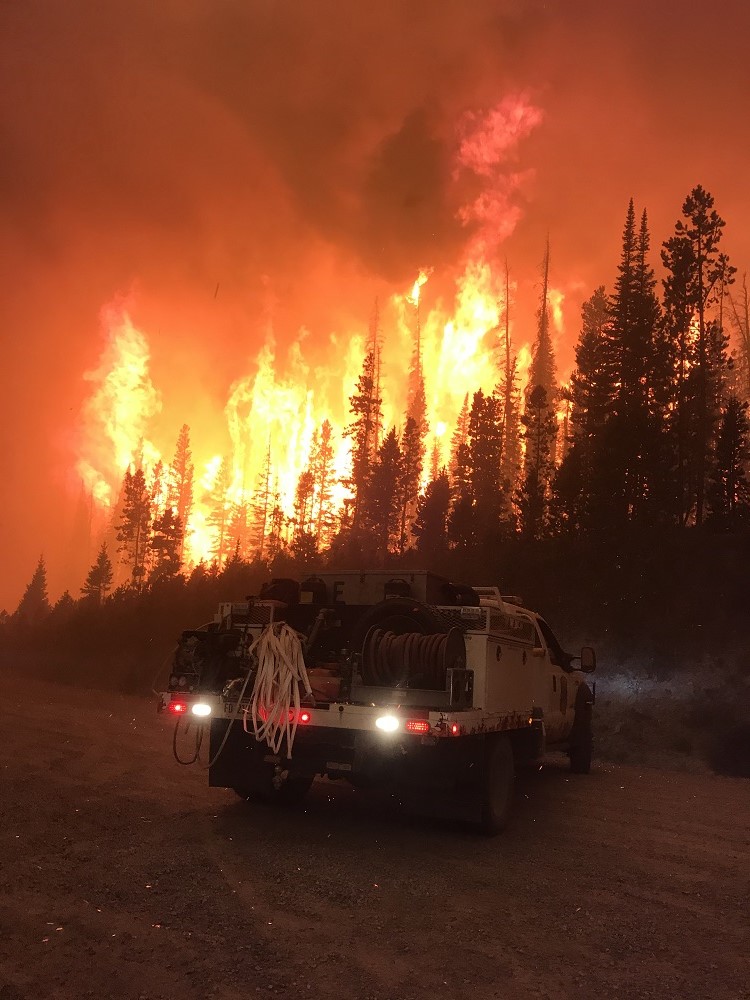 Photo by Tye Odden
PIERRE, S.D. (DRG News) – Firefighters from Fort Pierre, Pierre and Miller returned home last week after spending two weeks helping put out wildfires in South Dakota and Wyoming.
Fort Pierre assistant fire chief Tye Odden says they started out at the Singing Horse 2 Fire at Pine Ridge.
Odden says with the type of trucks they brought, they were in the thick of things at the Mullen Fire.
Odden says trying to put out a wildfire in a mountainous timber area is very different than how they fight fires around Pierre and Fort Pierre.
The Mullen Fire is burning in the Medicine Bow National Forest, southwest of Centennial, Wyoming. The fire was reported in the Savage Run Wilderness on Sept. 17, and spread rapidly in extremely rugged terrain, with dense vegetation and beetle-killed deadfall.
Critical fire weather and strong winds have increased the size of the fire, which continues to burn actively. The firefighting effort continues to prioritize public and firefighter safety and protection of nearby communities and other values at risk.