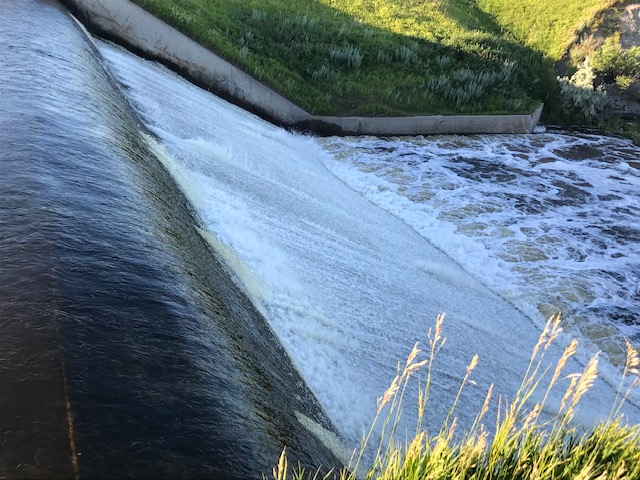 Water flows over the spillway at Mina Lake.
ABERDEEN, S.D. (HubCityRadio.com) – Being the director of emergency management can entail a lot of different things, and this year has presented some unique challenges unlike any other year.
Scott Meints, Brown County Emergency Management Director, talked about the impacts that the coronavirus has had on his job.
Meints said that many individuals played a key role in helping to set up the emergency operations center. He believes the city is a lot more prepared right now should the COVID numbers spike in the future.
Another facet of Meints' job is keeping an eye on water levels. Currently, the water is going over the Mina Lake spillway. While that lake is technically in Edmunds County, it does impact Brown County.
In addition to dealing with blizzards and storms in the winter, Meints also has to monitor tornado and thunderstorms in the summer. He talked about the decision making that goes into when to sound the civil defense sirens.