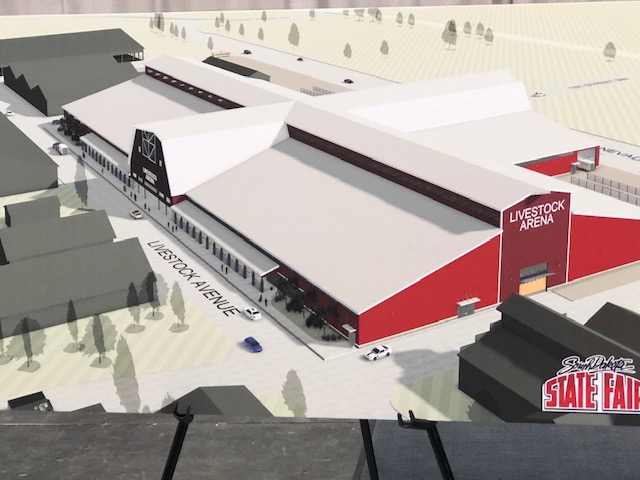 HURON, S.D. (DRG News) – A fundraising campaign is underway to come up with a portion of the money needed to build a new livestock complex on the South Dakota State Fairgrounds in Huron.
Interim state Secretary of Agriculture Hunter Roberts says the Beef Complex building burned down in October, leaving the fairgrounds without its busiest facility.
Roberts says the State Fair Foundation's 'Discover the DEX' campaign will hopefully gather the remaining funds needed to build the new Dakota Events CompleX.
The estimated cost of the new multipurpose livestock and equestrian facility is $19 million. To pay for the project, Gov. Kristi Noem is asking the legislature for $12 million in one-time funds, which would be added to the $3 million received in insurance payments from the fire. Roberts says that leaves $4 million to be raised by the State Fair Foundation.
The 200,000 square-foot DEX footprint covers the area where the 96,000 square-foot Beef Complex stood as well as where the 37,000 square-foot Sheep Barn currently stands.
A groundbreaking ceremony will be held during the 2021 South Dakota State Fair, with plans for the DEX to be up and running in time for the 2022 State Fair.