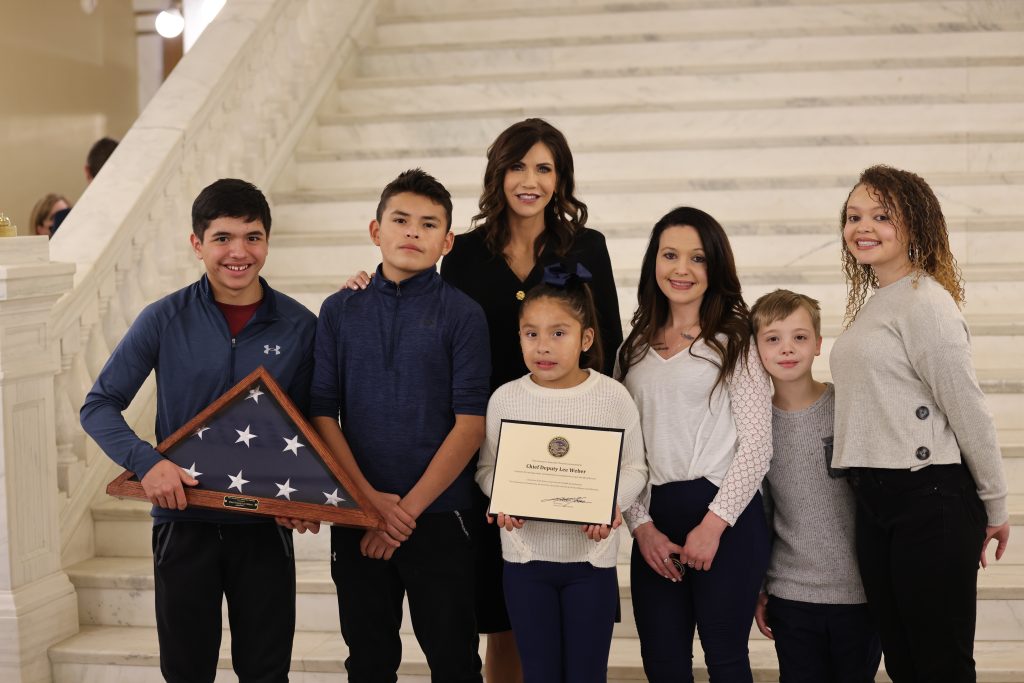 PIERRE, S.D. (KCCR) – As part of her annual State of the State address Governor Kristi Noem has presented the second Governor's Award for Heroism to fallen Hughes County Chief Deputy Lee Weber.
The award was received by Lee's wife Wendy behind a standing ovation from the joint legislative session.
Last year was the first year for the Governor's Award for Heroism. Receiving the award last year were first responders in the Chamberlain area who arrived at the scene of a plane crash at the Chamberlain Airport.