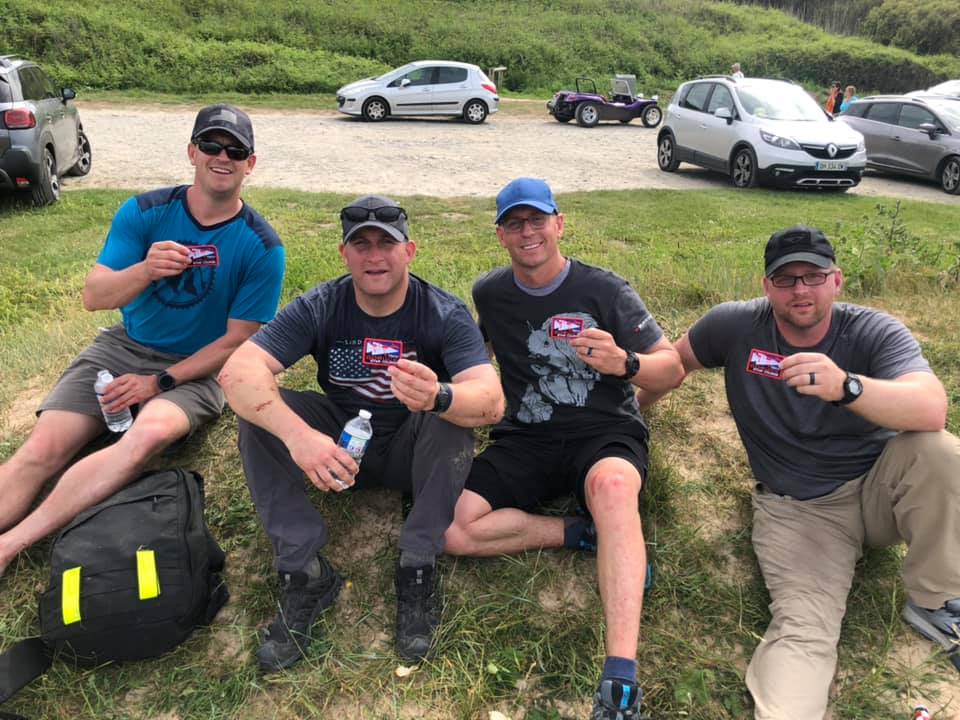 WATERTOWN, S.D. (KXLG) – Three South Dakota men just returned home this week from Normandy, France where they participated in a "GoRuck" challenge. The GoRuck company promotes its brand of clothing by organizing and sponsoring "GoRuck challenges." The events are based on Special Forces training exercises.
The three South Dakota men who made up the four-man team were Madison Dentist Dr. Troy Keyes (Kize), Sioux Falls Pastor Jared Rakness, and Sioux Falls Deputy Sheriff Corey Stanley. A fourth team member was Vermont Dentist Dr. Ryan Goslin.
Dr. Keyes said the 50-mile hike was done carrying 20-pound weighted rucksacks along the same path taken by the advancing allied landing forces at Normandy.
Keyes said it gave everyone a somber feeling as they stepped out onto the beaches.
One of the highlights for his team came 18 hours into their more than 20-hour hike.
Their path was along the same taken by the 82nd airborne 75 years ago at the time of the June 6, 1944 World War II Normandy invasion.
The three South Dakota men, who are all originally from Watertown, arrived back home on Tuesday. At the memorial site in Bedford, Virginia there are 4,414 names enshrined in bronze plaques representing every allied soldier, sailor, airman and coast guardsman who died on D-Day.