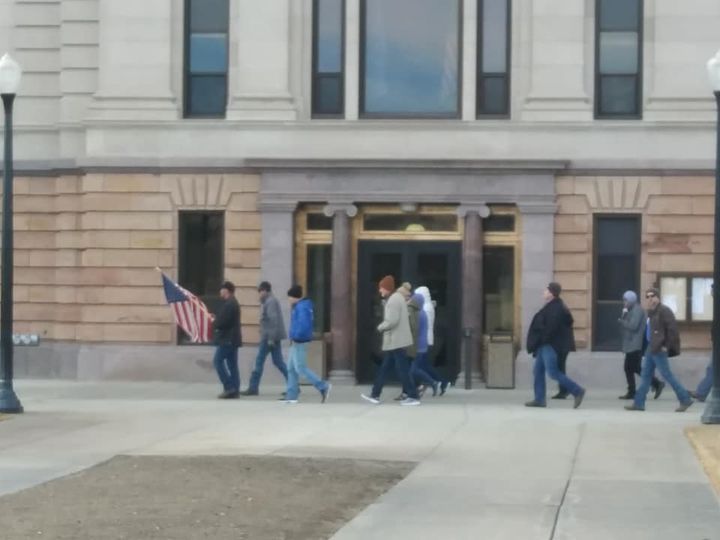 PIERRE, S.D. (KCCR) – After the FBI warned last week of the possibility of armed protests at all 50 state capitols; nothing of the sort transpired at the South Dakota State Capitol in Pierre. What did happen was a peaceful prayer walk around the exterior of the Capitol by approximately two dozen people carrying nothing more than a few American flags.
A participant, who identified himself as "An American with a Rosary" says they were praying for elected officials.
The level of security at the Capitol was increased from normal but far less than what was in place for protests last May after the death of George Floyd by Minneapolis police. Four National Guard Humvees patrolling the grounds along additional Highway Patrol troopers. The group understood why the increase in security.
The group also says they are not associated with the Jericho Marchers as was earlier reported.
A bagpiper played "Amazing Grace" to begin the walk which lasted approximately 45 minutes. None of the walkers appeared visible armed.