ABERDEEN, SD (HubCityRadio.com) – On Tuesday's edition of "The Sports Hub" on Fox Sports Aberdeen, David Tukesbrey was joined by the head coach of the Webster Post 40 legion baseball team + the Webster Complex Coordinator, Chad Hesla.
Over the last year, work has been underway on a new tee-ball field and now it's complete. Laurel Prieb Field is officially open for business. A brand new field that bears the resemblance of Target Field in the Twin Cities. Hesla talked about the genesis of the field.
Not only is the new field open for business, Hesla says there's an appetite for the game of baseball in the community.
Hesla says that he has been in contact with many members of the Minnesota Twins organization in the building process of the brand new field.
Laurel Prieb Field is officially open for kids to use, be it a pick-up game, home run derby or just generating a spark for the love of the game of baseball. Hesla says community members & businesses have greatly helped out.
Last Friday night, there was an opening ceremony for the field. Even the President & CEO of the Minnesota Twins, Dave St. Peter was there.
Check out a few photos of the brand new field below: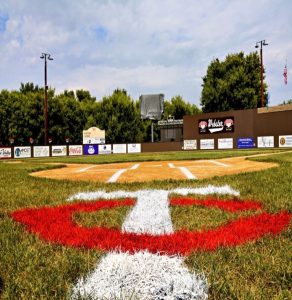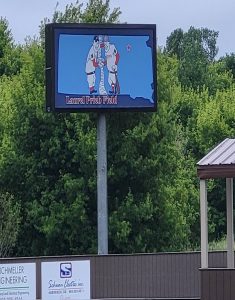 You can listen to the full conversation with Chad Hesla + Aberdeen Smittys manager, Brandon Kusler by clicking the link HERE: https://www.facebook.com/FoxSportsAberdeen/videos/1145546926847533
"The Sports Hub" airs Monday – Friday from 10a – 11a on Fox Sports Aberdeen 1420AM & online at HubCityRadio.com + the "605 Radio" & "Hub City Radio" apps.