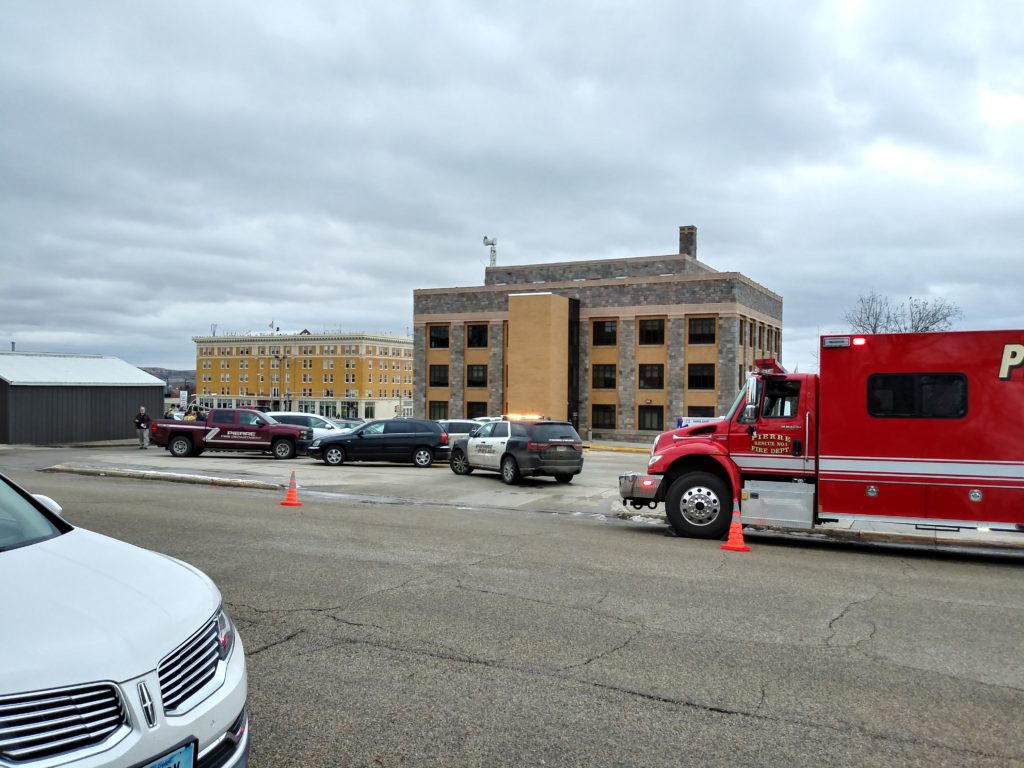 FORT PIERRE, S.D. (KCCR) – First responders in Hughes and Stanley counties and county employees in the two central South Dakota counties put into practice recent training as both took part in nearly simultaneous active shooter drills Wednesday.
Hughes Stanley County Emergency Manager Rob Fines says employees in both counties recently took the ALICE active shooter response training and performed well under the stressful, rapidly evolving scenario.
The full scale exercise also gave officials a chance to use the counties new Emergency Management drone.
The exercises took place at the courthouses in Hughes and Stanley County to give responding agencies a chance to see inside both buildings. Participating agencies included Pierre Police and Fire Departments, Hughes and Stanley County Sheriff's Offices, South Dakota Highway Patrol and AMR Ambulance.