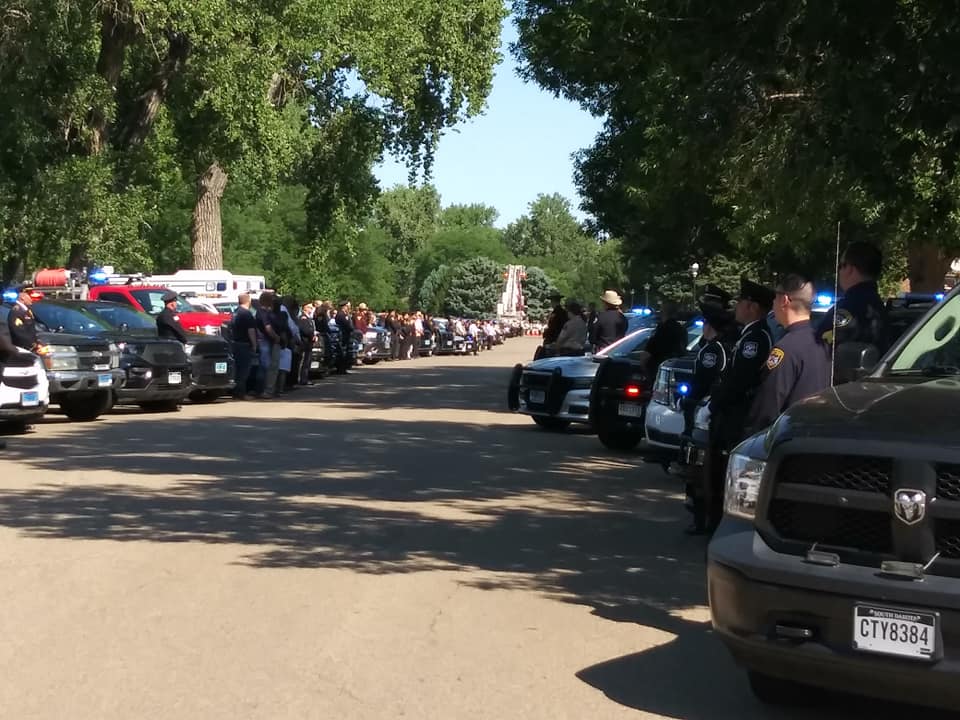 PIERRE, S.D. (KCCR) – Law enforcement from Summerset to Vermillion gathered beneath the shade trees of Steamboat Park in along the east bank of the Missouri River in Pierre Thursday morning to honor the life of Hughes County Chief Deputy Lee Weber.
Weber lost his life July 3 attempting to rescue his 8-year-old son who fell in the river off a boat. Weber was found six days later. Pastor Craig Wexler, a chaplain for Pierre law enforcement agencies, says God has been with everyone impacted by Weber's loss.
Wexler also recalled a conversation with Lyman County Sheriff Steve Manger.
The emotion overflowed from the hundreds in attendance as Weber's last call rang out over the radio.
Weber's patrol vehicle led a procession of Hughes County Sheriff's office patrol vehicles from the Amphitheater through a corridor of law enforcement vehicles from local, state and federal law enforcement agencies across the state. Lee Weber was 37 years old.