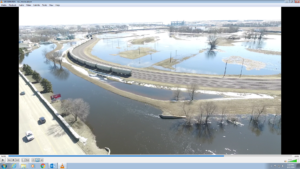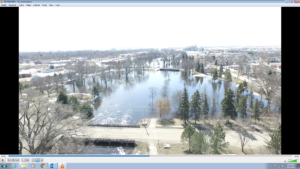 WATERTOWN, S.D. (KXLG) — The community of Watertown is still struggling with ground and lake water runoff entering the city's sewer system at Lake Kampeska. Watertown Mayor Sarah Caron is asking residents who live around the lake to continue minimizing water use.
Key to any future flooding, says Caron, is the weather and potential equipment failures with water pumps and lift stations that are positioned around the lake and town.
Roger Foote (foot), who heads the Upper Big Sioux Watershed Project, has been keeping track water levels on both Lakes Kampeska and Pelican at Watertown, as well as the Big Sioux River that runs through the community.
He expects Lake Pelican to crest soon. At the peak of last week's flooding Lake Kampeska rose to 42 inches over full, forcing lake residents and other volunteers to launch a major sandbagging effort. Mayor Caron says the sandbags and other flood measures will be left in place for the immediate future until the threat of any future flooding ends.