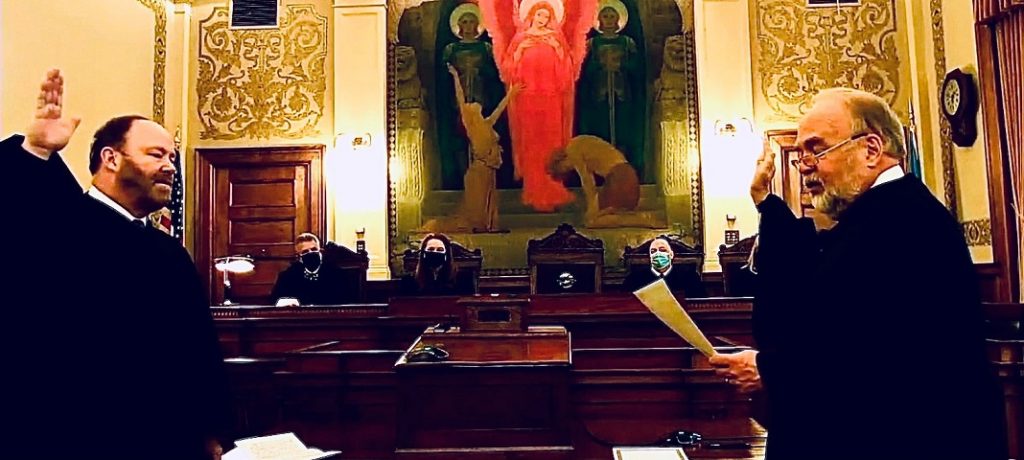 PIERRE, S.D. (DRG News) – Justice Scott Myren has been sworn in as South Dakota's 54th Supreme Court Justice.
Myren, a Mobridge native, took his oath of office today (Jan. 5) in Pierre. He replaces Chief Justice David Gilbertson who faced mandatory retirement this month. Gilbertson is the longest serving justice ever on the state's high court, serving for nearly 26 years (25 years served as of April 17, 2020).
The justices elected Judge Steven Jensen to succeed Gilbertson as chief of the high court. The other state supreme court justices are Janine (ja-neen) Kern, Mark Salter and Patricia DeVaney.
Myren represents the state's Fifth Supreme Court District– which consists of Ziebach, Corson, Dewey, Campbell, Walworth, Potter, McPherson, Edmunds, Faulk, Spink, Harding, Butte, Perkins, Brown, Marshall, Day, Clark, Codington, Hamlin, Deuel, Grant and Roberts counties.