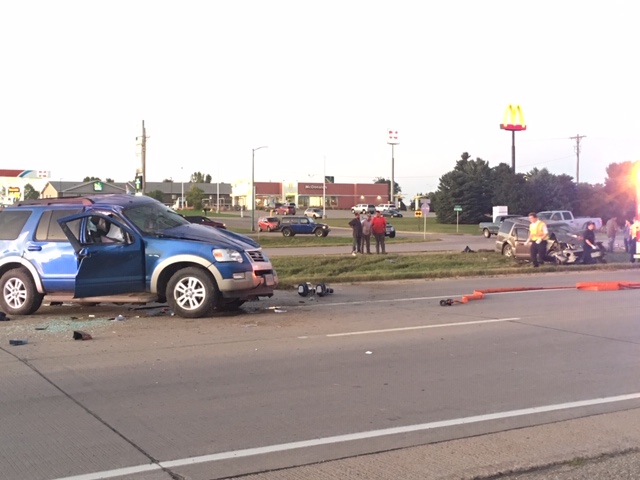 WATERTOWN, S.D. (KXLG) – On Thursday, Sept. 5,  at approximately 7:51 p.m., the Watertown Police Department received a report of a motor vehicle crash involving two vehicles in the 3500 block of 9th Avenue SE. A gray Mercury Mountaineer driven by Antonio Otero, age 33 of Lakeville, MN was traveling westbound on 9th Avenue SE.  A blue Ford Explorer driven by Roberta Anderson, age 59 of Marvin, SD was crossing from 35th Street Circle when the two vehicles collided.  The driver of the Mountaineer, Otero and a passenger were transported to Prairie Lakes Hospital in Watertown with serious non-life threatening injuries.
Roberta Anderson sustained fatal injuries as a result of the crash and was pronounced dead on-scene.
Charges are pending and the accident remains under investigation by the Watertown Police Department.