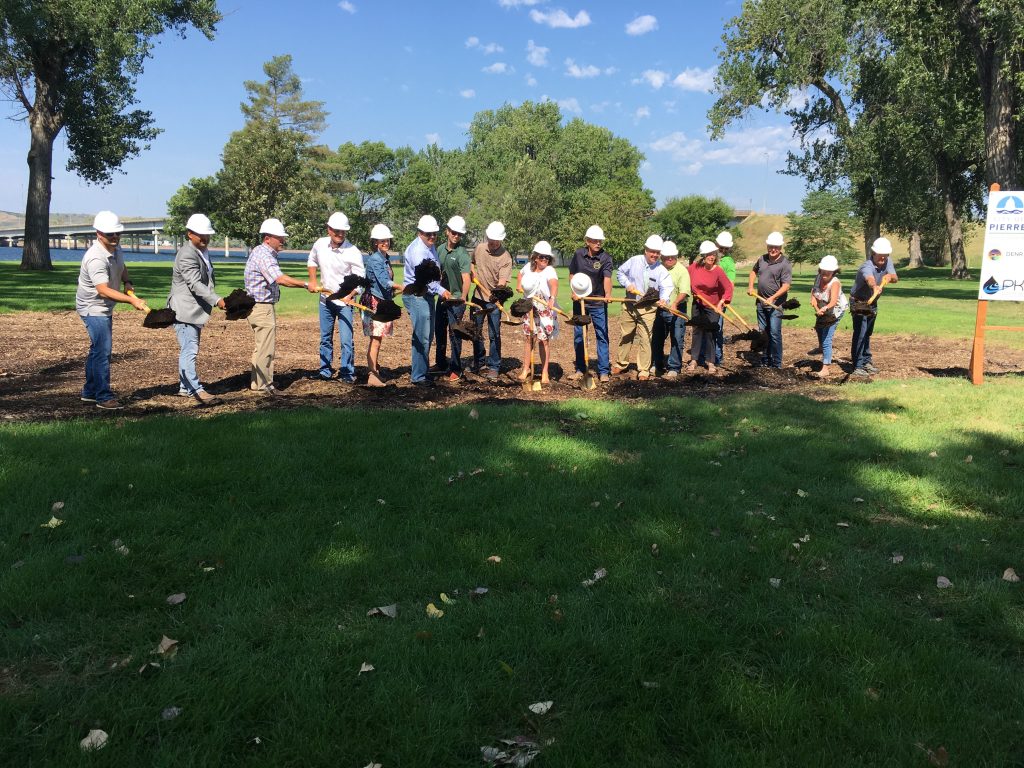 PIERRE, S.D. (DRG News) – A ground breaking ceremony was Friday morning at the site of Pierre's new drinking water treatment facility.
In June 2018, 73% of those voting in Pierre approved the plan to build a new $37.5 million water treatment facility in Steamboat Park to reduce the high mineral content found in the current water supply.
City Utilities director Brad Palmer says the ground breaking signals the start of construction.
Mayor Steve Harding is excited for the construction to start.
The goal is to have water flowing from the facility to homes and businesses by fall 2022.