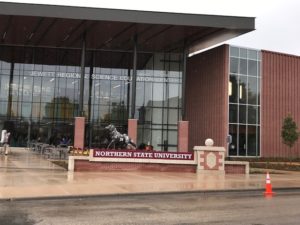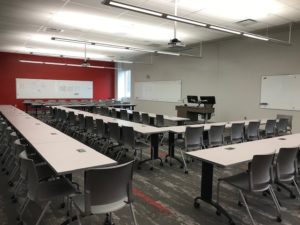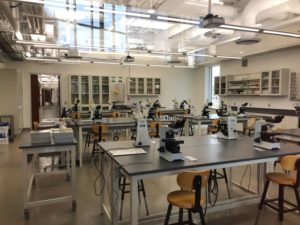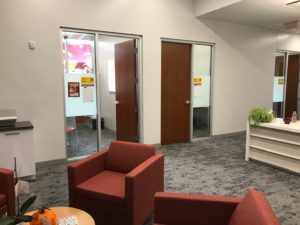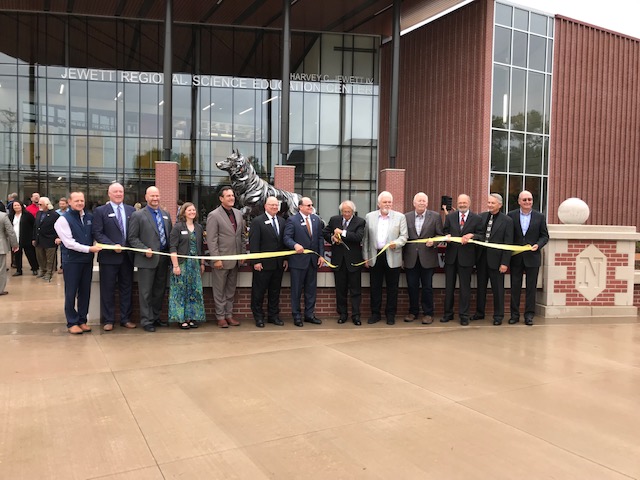 ABERDEEN, S.D. (HubCityRadio.com) – Damp conditions Thursday afternoon did nothing to dampen the celebration during the ribbon-cutting ceremony for the Harvey C. Jewett IV Regional Science Education Center on the campus of Northern State.
Hundreds of individuals turned out to christen the new building which is located on the northeast edge of the campus, leading NSU President Tim Downs to call the facility the "gateway" to the school.
The building is named after long-time Board of Regents member and Aberdeen resident Harvey Jewett.
South Dakota Board of Regents Executive Director Paul Beran spoke about the building's potential.
Jewett said the location of the building, just north of the Barnett Center, means a great deal to him.
Congratulatory letters from Senator John Thune, Senator Tim Rounds, Congressman Dusty Johnson and S.D. Gov. Kristi Noem were read as well.
The Jewett Regional Science Center is the first new academic building on campus in more than 40 years. It includes offices, classrooms, labs, a climate-controlled cadaver lab, and an imaging suite that will house a confocal microscope and two fluorescent scopes. The facility also features a greenhouse.
Near the entrance to the building is a wolf sculpture that serves as a welcome to the campus.
The Science Center is part of an ongoing campus development which has seen the renovation of the Johnson Fine Arts Center, addition of new residence halls, new athletic fields, the construction of a new South Dakota School for the Blind and Visually Impaired, current upgrades to the Barnett Center, and eventually a new football stadium and softball complex.
Downs is excited about all that is happening around campus.