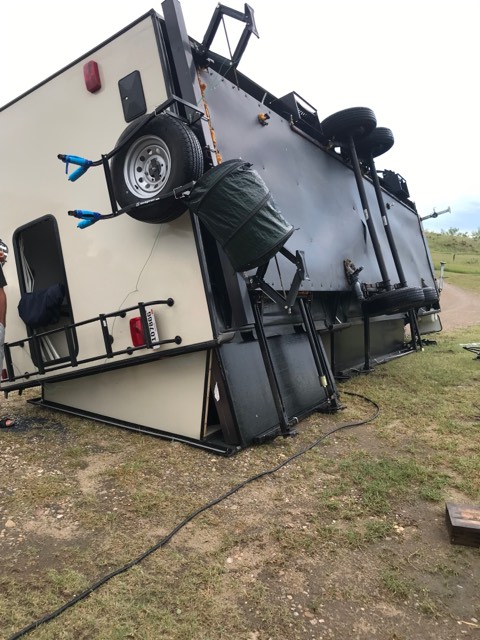 PIERRE, S.D. (KCCR) – A camper at the Okobojo Point Campground that blew over Saturday night had six people inside when 75 to nearly 80 mile an hour winds rushed through central South Dakota last weekend. Mandi Trebbe and friend Ashley Schlichenmayer-Okroi were at the campground with a new camper for the weekend.
Trebbe says she had just gotten into the camper after picking up the campsite after an earlier gust of wind.
Schlichenmayer-Okroi says everyone in the camper was awake including two kids.
Some of those in the camper were injured in the tumble. Getting out of the camper became the next concern.
Friends took the occupants to ride out the rest of the storm in a nearby bathroom. Both women say they don't want what happened to discourage others from getting out and enjoying a weekend in a home away from home.
Trebbe says the camper has extensive damage and will probably be totaled out by insurance adjusters.