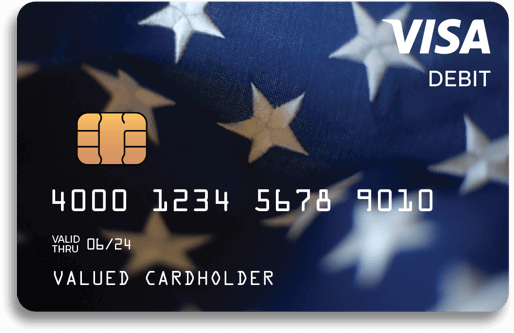 SIOUX FALLS, S.D. (HubCityRadio.com) – Many Americans waiting for a stimulus payment do not even realize they have one in their possession.
The Government sent out Economic Impact Payment (EIP) in the form of a credit card. Some people think the card is a scam.
Jessie Schmidt, South Dakota Director of the Better Business Bureau, said she has heard of some people cutting the card into little pieces or simply throwing it away. However, the cards are legit.
Schmidt understands why people are confused, especially since there a numerous credit card scams out there.
She said the best thing to do is find out if there is money on the card. If you still have questions, take the card to a local bank.
The Better Business Bureau explains how to activate an EIP card:
Call 1.800.240.8100 or go to eipcard.com to register and activate your card. During activation, you will be asked to validate your identity by providing, at minimum, your name, address, and social security number. You will also be asked to create a 4-digit PIN required for ATM transactions and automated assistance. You can also find out the amount of money that is on the card. For your Account security, do not use personal information as your PIN. For Cards with more than one name, only the primary Cardholder (listed first on the Card) may activate the Card.
For questions you may have and specific step by step instructions, go to eipcard.com/faq. The Consumer Financial Protection Bureau also put out a video explaining the process at youtube.com/watch?v=8_b7wBr8d7I&feature=youtu.be.