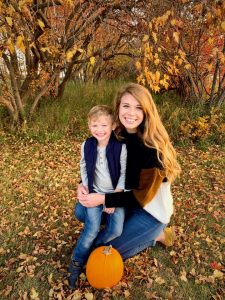 Abby Vogel
Abby was born and raised in Aberdeen, SD. She went to Roncalli High School and graduated from NSU with a Bachelor's Degree in Marketing in 2019.
While in school she worked at a local Marketing Agency in Aberdeen where she specialized in Social Media marketing along with other key marketing skills. She started at Hub City Radio the summer of 2020 and feels like she really has been able to get the full background of traditional marketing and digital marketing.
Abby has one son, Aidan who is always keeping her on her toes. In their free time, they enjoy spending time with friends and family.