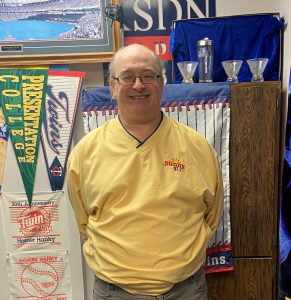 Scott Sundberg
I have been with HubCityRadio since 2005 doing a variety of roles.  Currently, I'm doing the Midday & Evening Reports on KSDN 930AM/102.1FM.  I also produce the Don Briscoe Show that airs every Friday at 5PM.  I host the Tradio show that airs Saturdays at 10AM.  Other roles here is the News Director for Hub City Radio & Game producers for all our radio stations.
I'm a 1992 Aberdeen Central graduate.  I earned an associate degree in radio broadcasting in 2004 from Brown College in Minnesota.
I'm a huge Twins, Wild, and Chiefs fan.  I'm also a big Minnesota Golden Gophers fan in all sports.
I enjoy doing sudoku puzzles, bowling, & playing hidden puzzles games.