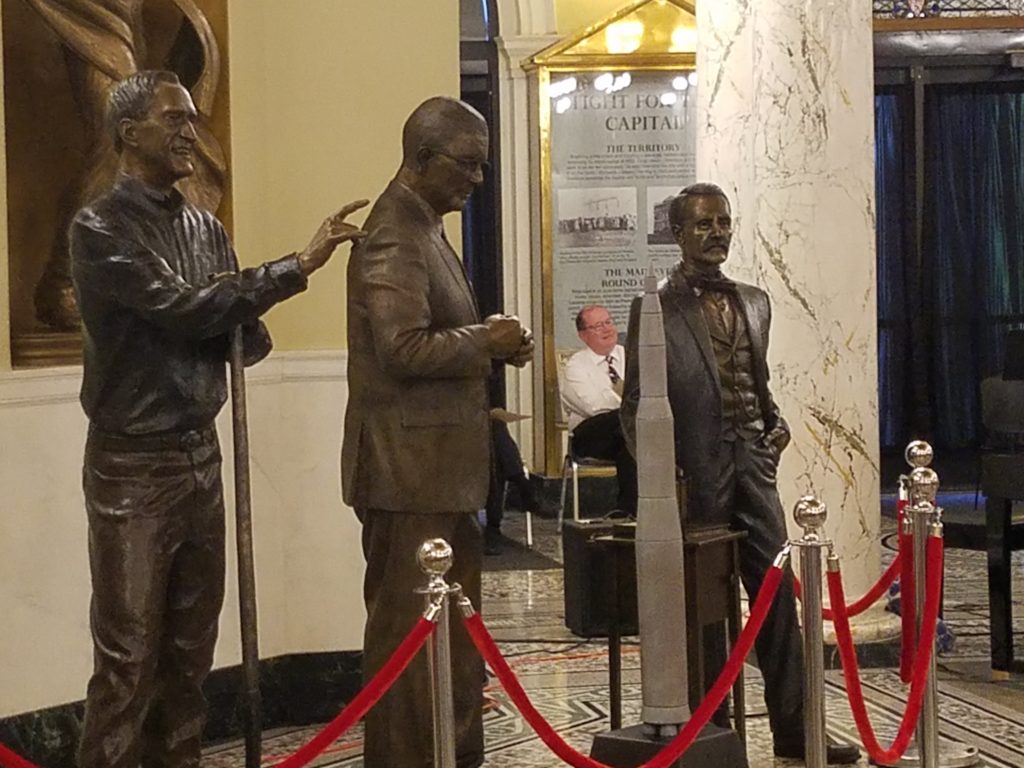 PIERRE, S.D. (KCCR) – The Trail of Governors in Pierre grew by three new additions Friday. Bronze renderings of South Dakota's 5th Governor Samuel Elrod, 22nd Governor Archie Gubburd and 32nd Governor Dennis Daugaard were unveiling before a State Capitol Rotunda full of family, dignitaries and former staffers.
Sculptor James Van Nuys completed the Elrod piece.
Elrod is standing next to a table with his hand atop a stack of law books. Lee Leuning and Sherri Treeby worked on the Gubburd statue, which depicts the 22nd Governor staring at a mock –up of a Minuteman missile.
James Maher added to his contributions to the Trail by sculpting Daugaard, who is holding a shovel while making the International Sign Language sign for "I love you."
Daugaard's Lieutenant Governor Matt Michels was Master of Ceremonies for the event. Governor Kristi Noem and Pierre Mayor Steve Harding also address onlookers. Each $72,000 statue was paid for through private donations.