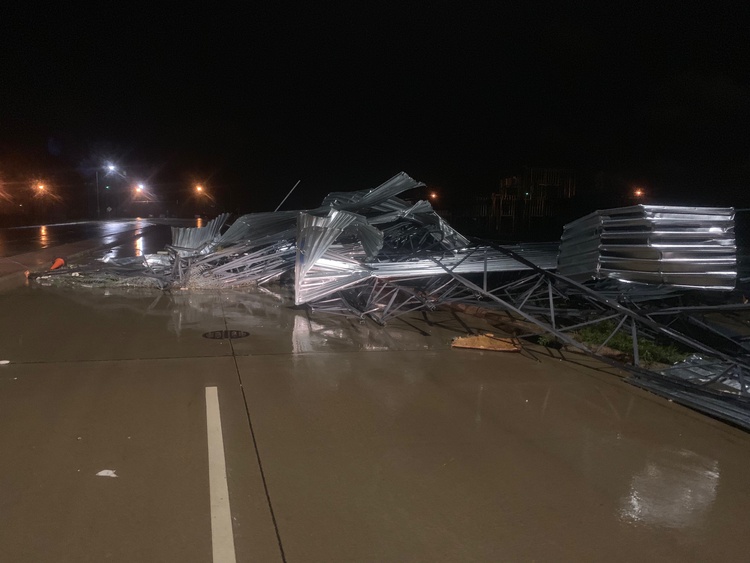 This is part of the damage that occurred at Avera Heart Hospital in Sioux Falls on Tuesday night. Photo by Todd Epp
SIOUX FALLS, S.D. (KELO.com) — KELO.com News toured much of south Sioux Falls where a tornado hit.
Brett Wulf, general manager of the Advanced Auto Parts store on 41st Street near the Western Mall, said no one was in his store when the storm came through. The building is still standing but the east and north walls were ripped away.
He said there was also a gas leak nearby.
At the Avera Heart Hospital off I-229 and 69th Street, the front doors were wide open and people were cleaning the lobby. KELO.com News heard the sound of glass clinking during the cleanup.
About a block to the west of the Heart Hospital on 69th Street, a pile of twisted metal and other debris covered the road. The parking lot also had metal debris, likely from the roof, as well as downed trees and branches.
There were downed limbs on south Minnesota Avenue between 41st and 57th Streets. The neighborhood north of the Western Mall and southwest of Augustana University had many downed trees and limbs in the street.
At Best Buy at the Western Mall, the storm blew over one of their delivery trucks.