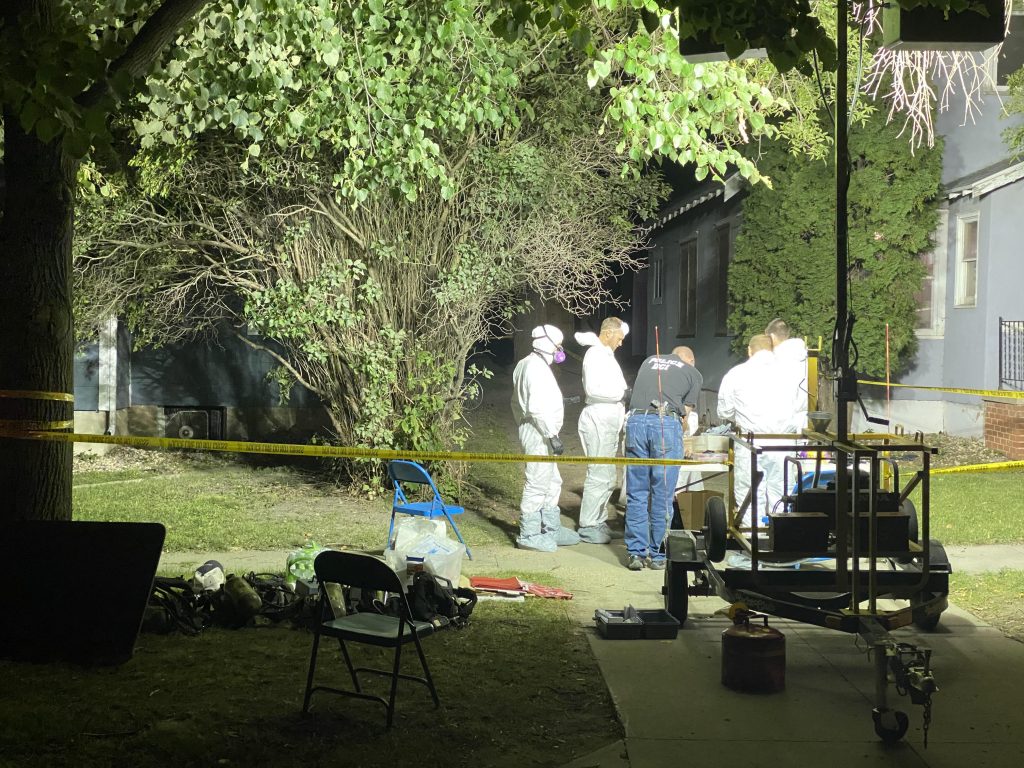 WATERTOWN, S.D. (KXLG) – The Watertown Police Department and Special Agents of the South Dakota Division of Criminal Investigation are continuing their investigation into a suspicious death of a female that occurred inside a residence in the 300 block of North Broadway Street Wednesday night.
Captain Steve Rehorst of the Watertown Police Department says the call came in at 6:15 p.m. Wednesday for officers to perform a welfare check at a residence.
Police have remained on-scene throughout the evening conducting their investigation. The 300 block of Broadway Street was blocked off by numerous police vehicles.
Rehorst says police are looking for anyone that has any information concerning the death of the female to come forward and notify them.
Rehorst said the manner of death will be determined, however that is still under investigation as they try and determine if foul play was involved. He said the South Dakota DCI has been called into to assist with additional resources to aid in the investigation.  Rehorst said, "at this time" there is no reason to believe the public is in danger.
Rehorst says more information will be released as it becomes available.