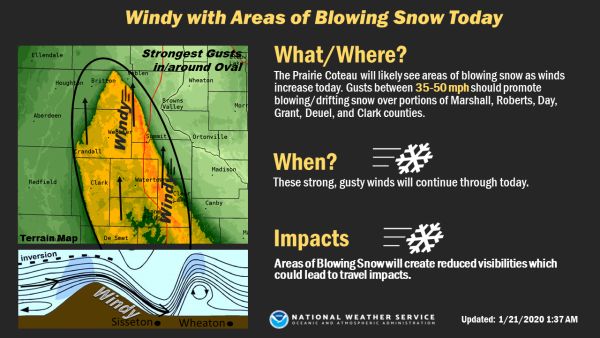 WATERTOWN, S.D. (KWAT) – The National Weather Service issued a special weather statement advising people of very strong winds that will be blowing over northeastern South Dakota today. Marshall, Roberts, Day, Grant, Deuel and Clark counties are included.
Forecaster Ryan Vipond talked about the conditions.
They're already been seeing powerful winds over the Prairie Coteau region overnight
Travel impacts are possible due to reduced visibility and slick roads. If you plan to travel across the northeast portion of the state today, take extra precautions.
Podcast: Play in new window | Download